PROJECTS - 2009
MURAL PROJECT WITH CENTRO ARTISTICO Y CULTURAL AND BARRIO BUENA VISTA
Roberto Salas is a San Diego based public artist involved in International community art projects, murals, and sculptural works. He directs the Centro Artistico y Cultural in Buena Vista, El Paso, Tx, where he invited The Land Arts of the American West Program to collaborate on a community art project.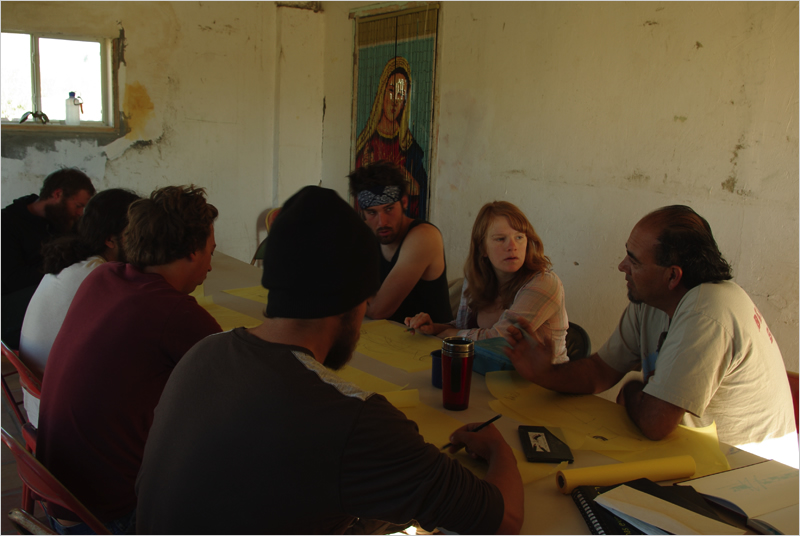 Roberto Salas working with students as they design the mural. El Paso, TX
Journal Entry
Tomas Watson
Barrio Buena Vista, El Paso, TX
October 14, 2009
I can see the wall. The border of America and Mexico. Tthe wall that is so indifferent to everything. There is a store not far from here owned and run by Chava an older Mexican man that has cold beer and tacos, really good stuff. The mural is next to his store. It is a cool project with a lot of different marble scarps. Robert has a great perspective on the neighborhood. The way to view the world. The store feels like something out of northern New Mexico. There is a Christ upon a mountain over looking us and at the end of the mouth there is a pilgrimage up to the top. It's different out here. It's a world that is not the desert. I don't know if I like the harsh wilderness or the streets I grew up on. We laid tile all day. It's an amazing mural. A now I'm sitting in the studio playing instruments. With mastic all over my hands and dirty cloths. I am not sure what will happened next, but I am looking forward to it.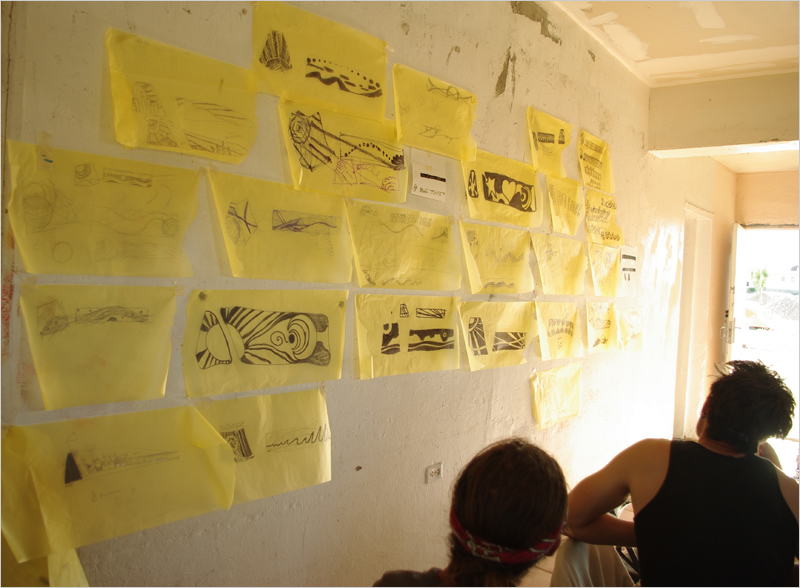 Student design studies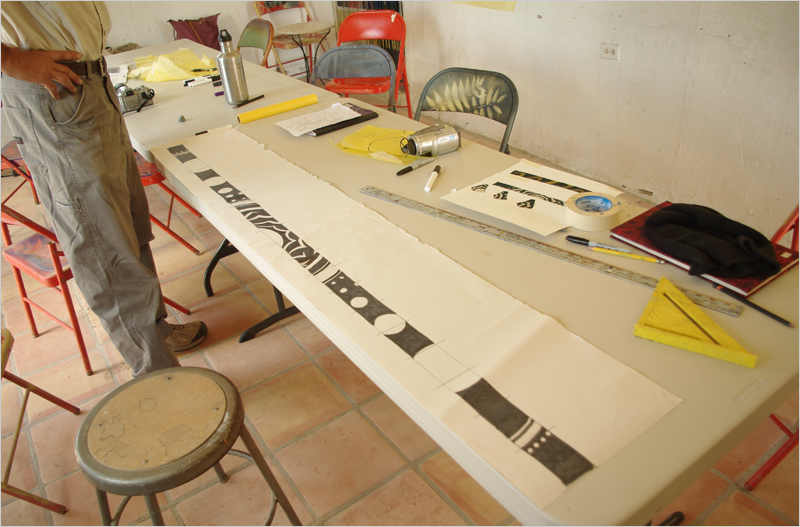 Collaborative design layout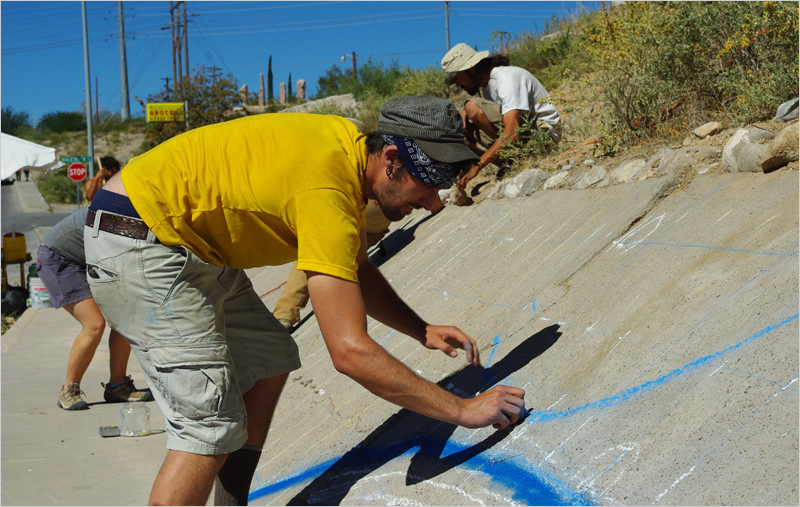 Student laying out mural design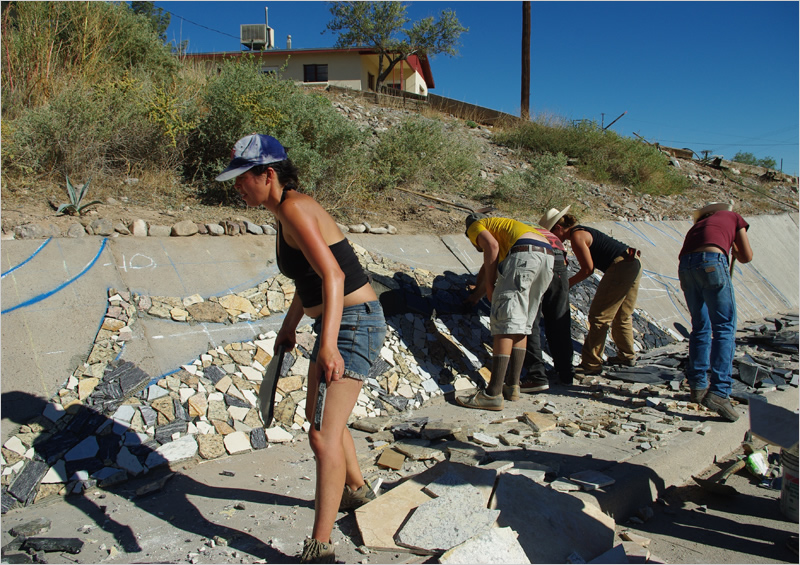 Students breaking and laying reclaimed marble countertop material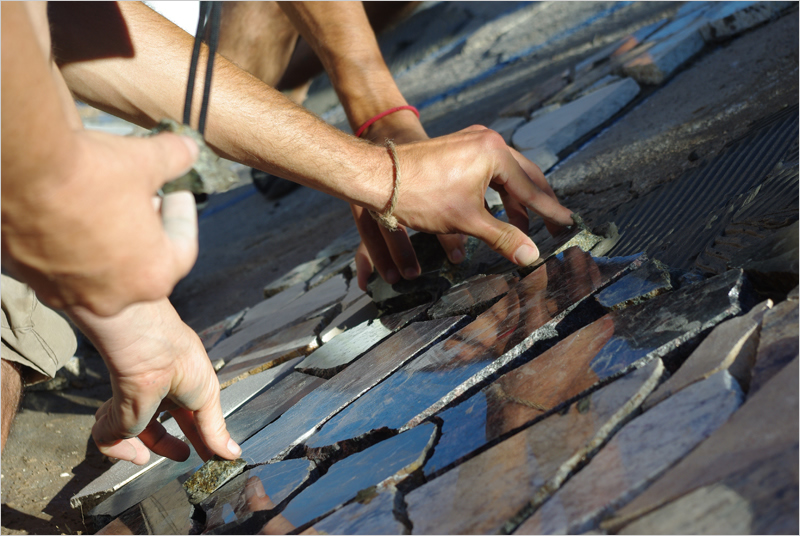 Students breaking and laying reclaimed marble countertop material


Completed mural, 200' x 6', made out of reclaimed marble countertop material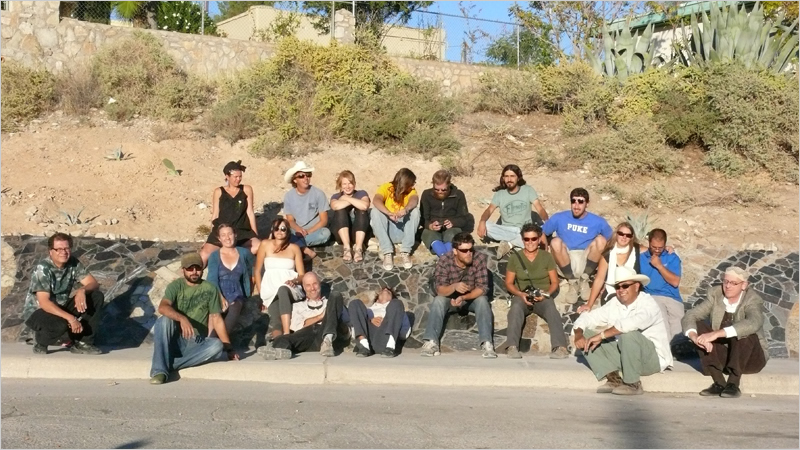 Group shot of 2009 Land Arts crew with members of Centro Artistico y Cultural in front of the completed mural