PROJECTS - 2011
Malpais Habitation Project
Armijo Canyon, Malpais, NM - 2011
Land Arts students conduct a site survey of Armijo Canyon, investigating the landscape in relation to human and non-human habitation. Students then design and build models in the field, articulating conceptual and physical details of the environment, while considering what it means to inhabit place.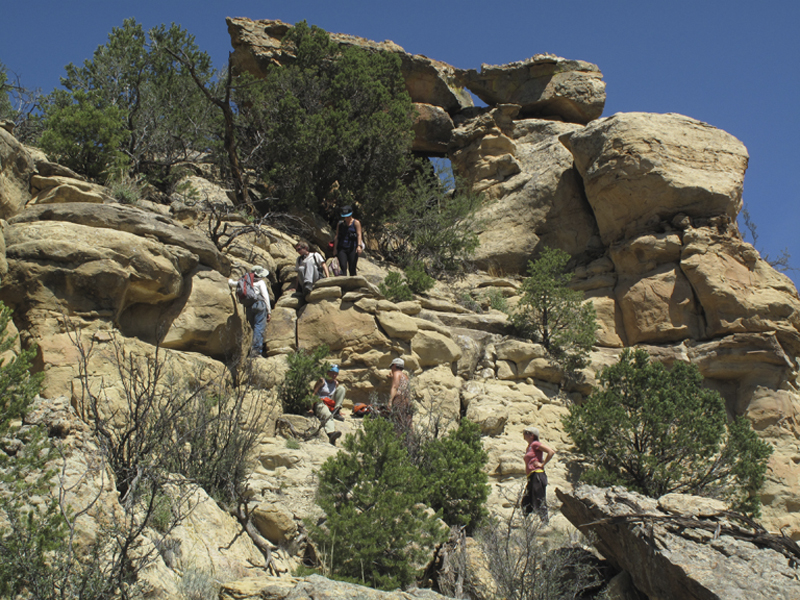 Students investigate the canyon wall, while gaining a perspective of the surrounding topography
Journal Entry
Eugene Upston
September 18, 2011
...Having the observation, analysis and synthesis day put me in a detailed state of mind where I could hyper observe the ecosystem and patterns within it. For example the blue jays alerting each other of my presence once I enter their domain, or the grasshopper catching a draft to escape. This type of immersion made me think about the question: Can the patterns of people point to the attributes of those individuals?
Synthesizing this information into the form of habitation, I was able to come up with a pod like structure that served as a device to amplify underground sounds. My hopes for the design were to give the listener a solidarity place to reflect upon the sounds down under as well as interact with the space to create their own sound to compare to those outside.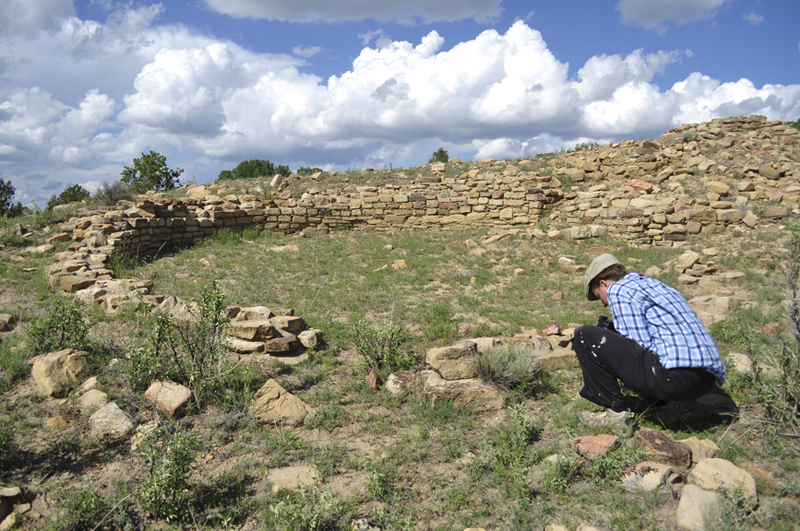 Students explore ansestral puebloan architecture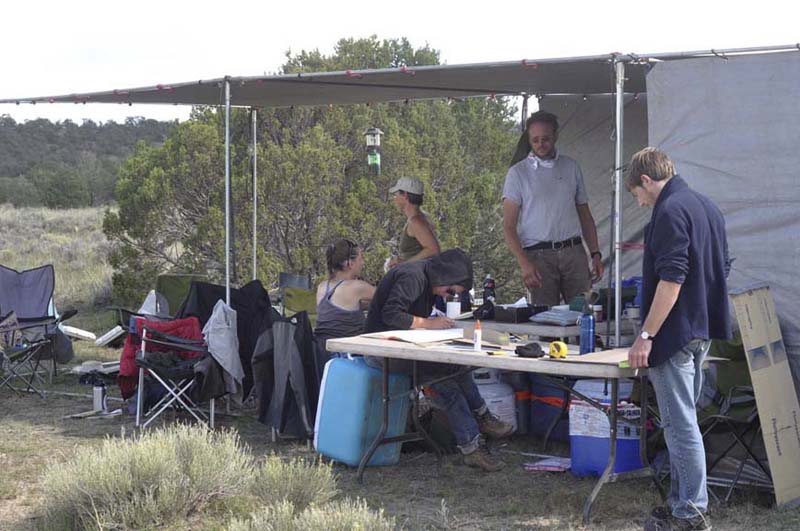 Students work on habitation designs and models at the base camp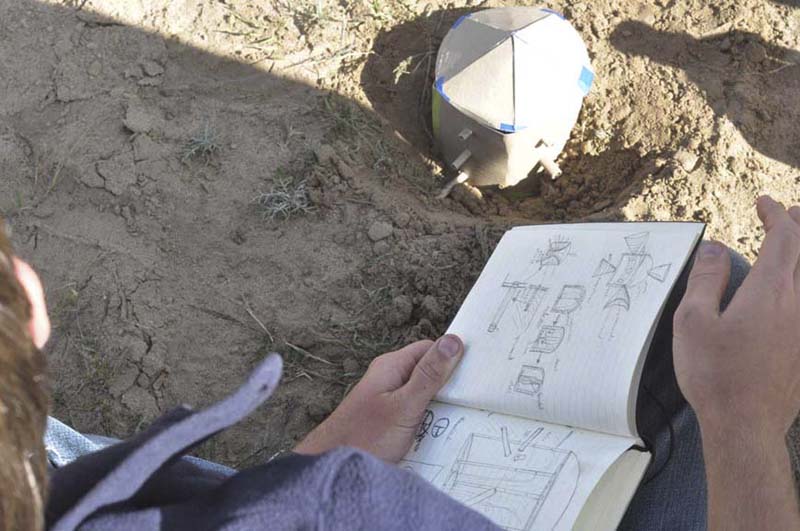 Student presenting design of earth sheltered sonic habitation space.