PROJECTS - 2014
VALLE DE ORO national wildlife refuge
In 2014, Land Arts visited a wildlife area in its own backyard. Located only minutes from the University of New Mexico campus, the Valle De Oro National Wildlife Refuge provided a unique encounter with a nature/culture paradigm. Valle de Oro is the only urban wildlife refuge in the Southwest. The refuge is located at a former dairy in the South Valley of Albuquerque, NM.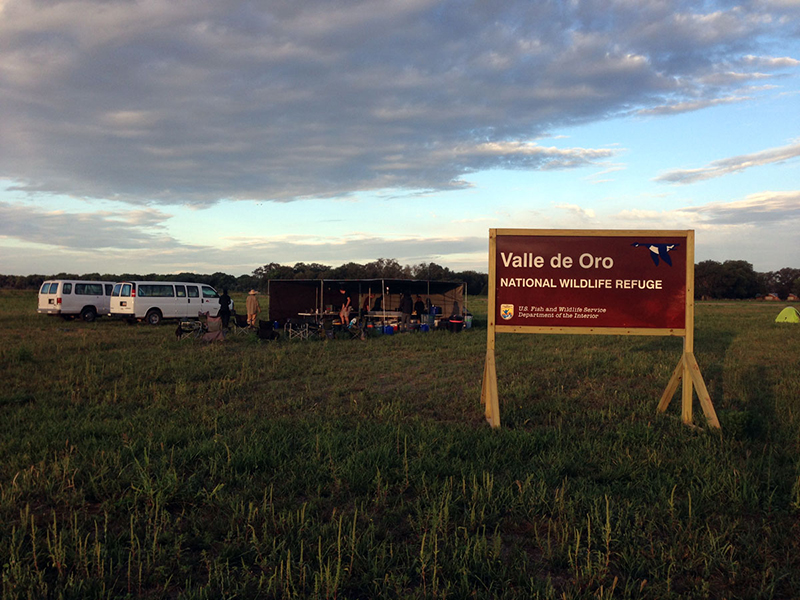 The refuge is in early stages of development. Currently, it consists of hundreds of acres of irrigated farmland and Bosque habitat. Plans for the future involve developing the site for migratory wildlife and as a refuge for urban dwellers.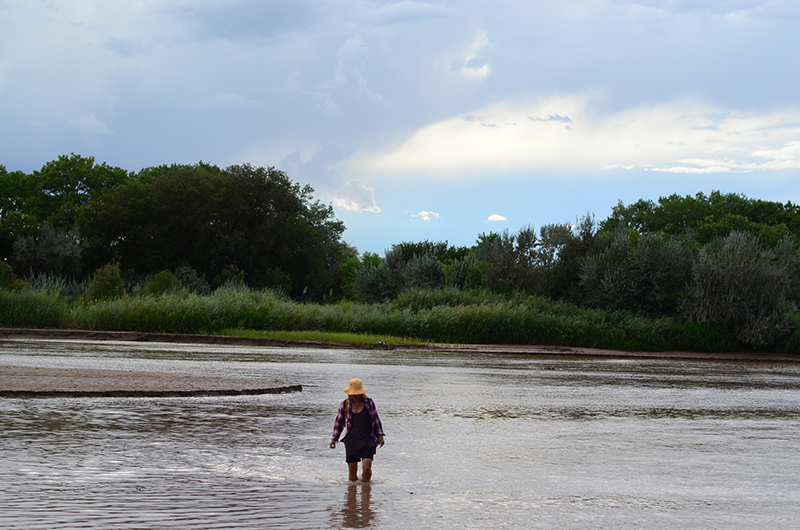 The refuge includes a large swath of Rio Grande Bosque.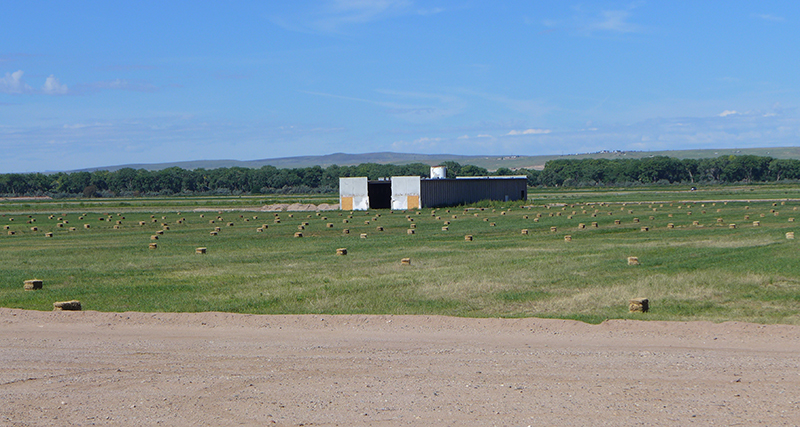 Much of the land is still being used for farming.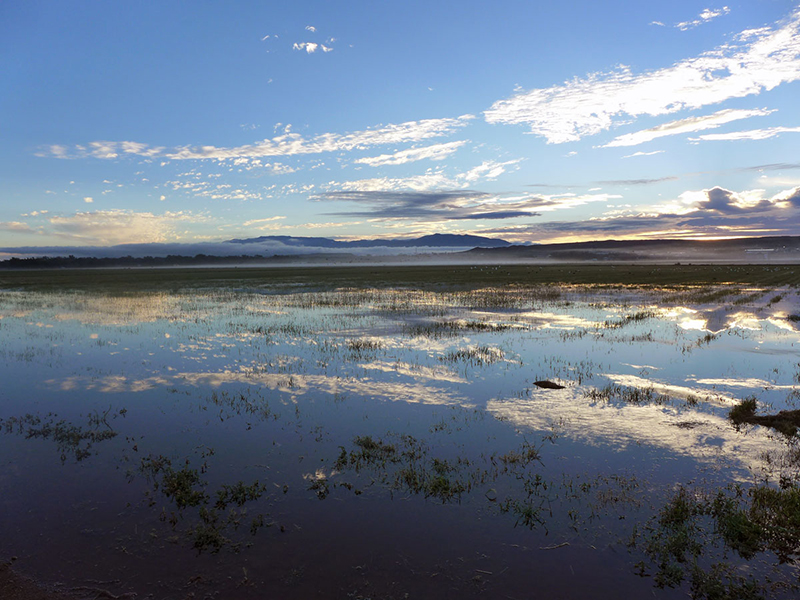 Traditionally, much of the farmland has been irrigated via a canal system that diverts water from the Rio Grande.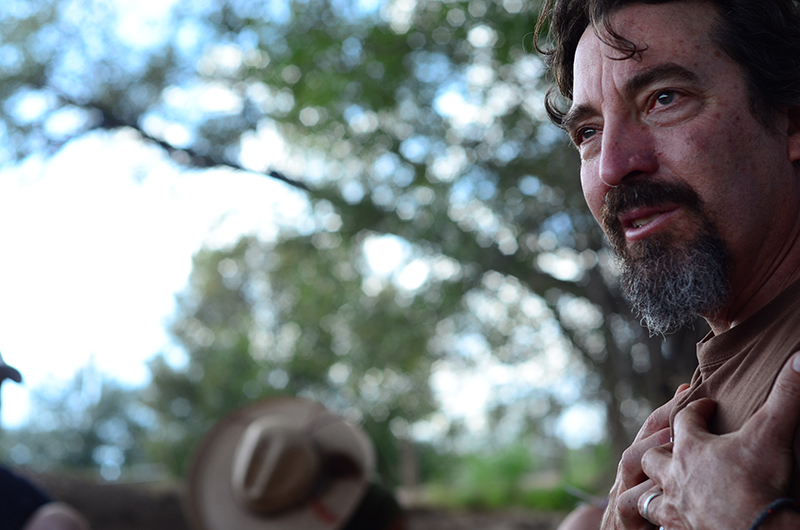 Permaculaturist and Designer, Joel Glanzberg, was invited to lead discussions and exercises that related to how we engage the environment, detect patterns as well as ways of understanding the systems that constitute a "place."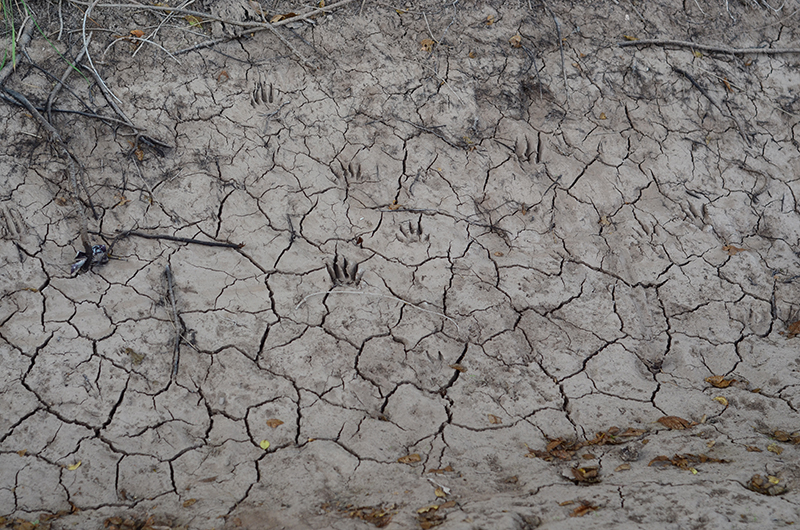 One of the methods that Joel taught was "Tracking" - A process of interpreting signs of animals and other natural events/occurances. Tracking animal and ecological activity provided a unique perspective on the characteristics of the environment of this refuge.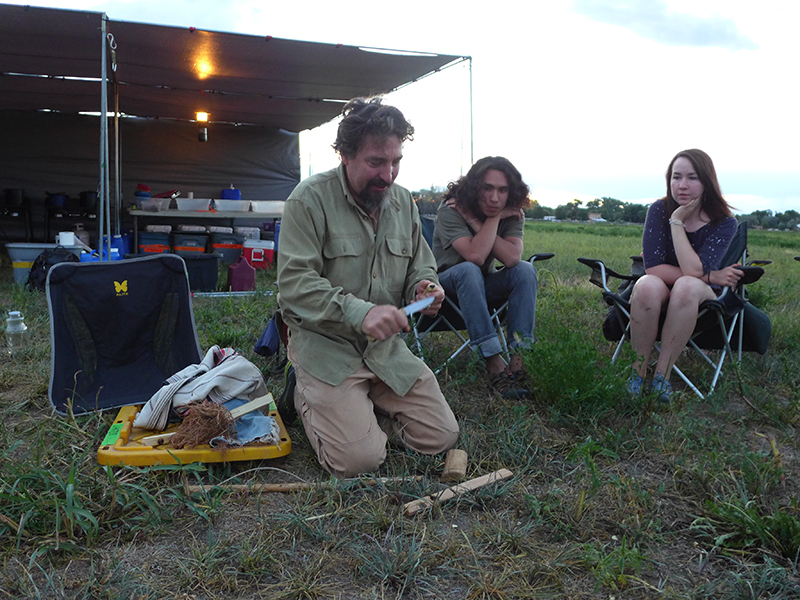 Joel also shared with us the important task of making fire out of simple, locally-sourced materials.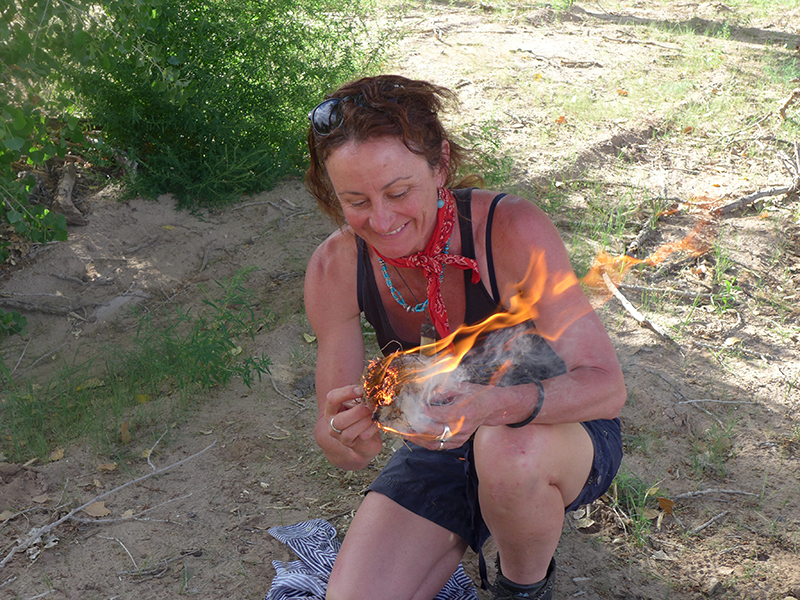 Journal Entry:
2014 Posner
Site: Valle De Oro
Date: 8/26/2014
This morning I woke up displaced but not lost. When I got out of my tent, I saw Noel walking by and I said "Good Morning" as the light of the rising sun caught his curly hair. Today we made fire (well tried to make fire). Amanda made fire successfully and many of us came close but I am determined to keep trying.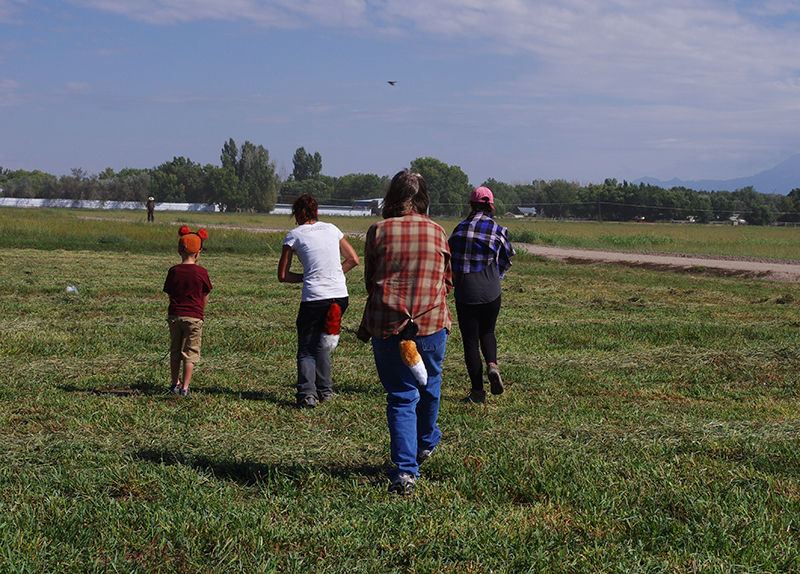 For a birthday celebration event for Valle De Oro held during our stay, Joel Glanzberg and Land Arts students developed an activity to engage the public. Adorned with animal ears and tails, students led an activity of animal tracking.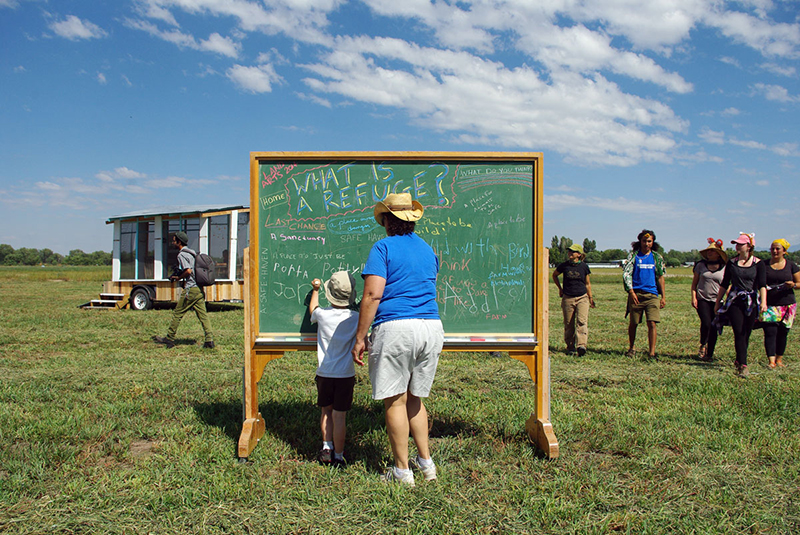 A chalk board was also presented as a place for people to respond to questions put forth regarding "What is a Refuge?"