PROJECTS - 2016
Stories Out/In Place
The 2015 Land Arts of the American West field investigations of the Four corners region and the Gila River culminated in an exhibition, Stories Out/In Place, located at the College of Fine Arts Downtown Studio in Albuquerque. Participants of LAAW, Larry Emerson and Malcolm Benally worked together to compile information, art and documentation about this exploration and share it with the larger public.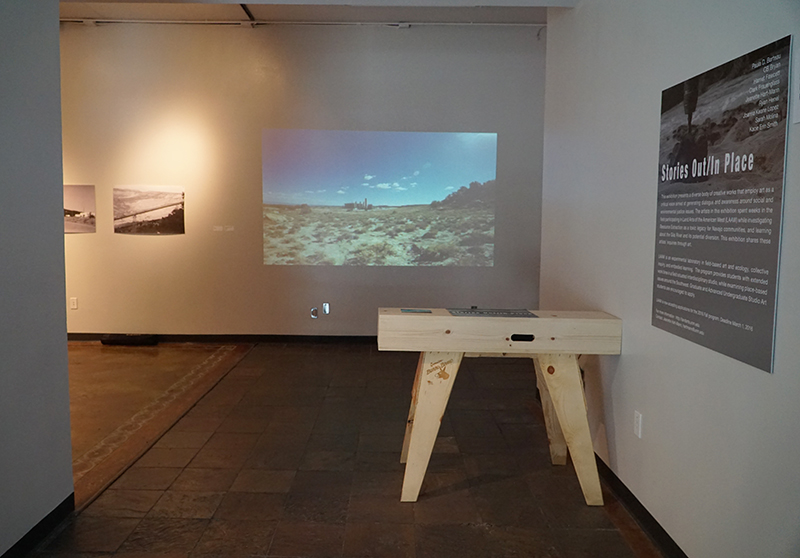 Installation of Fracking Well by Sarah Molina, 2016.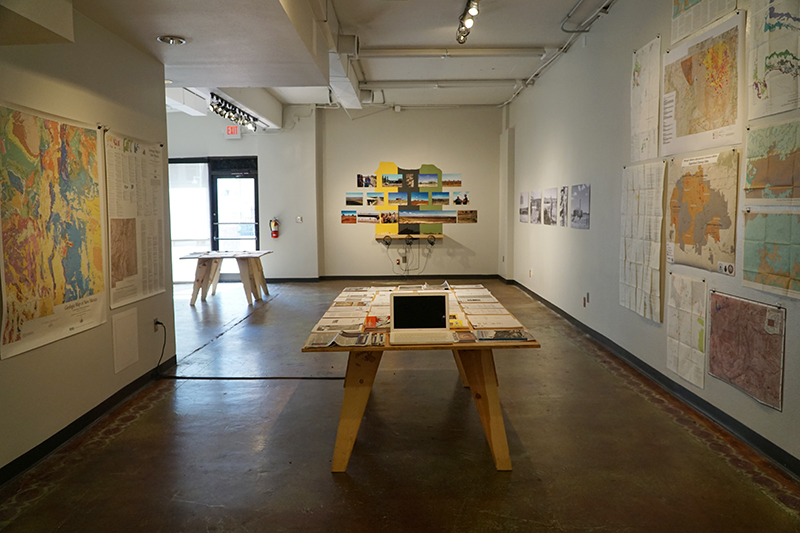 Maps of mining sites, superfunds sites and geological land features where exhibited along with audio recordings from the site visits.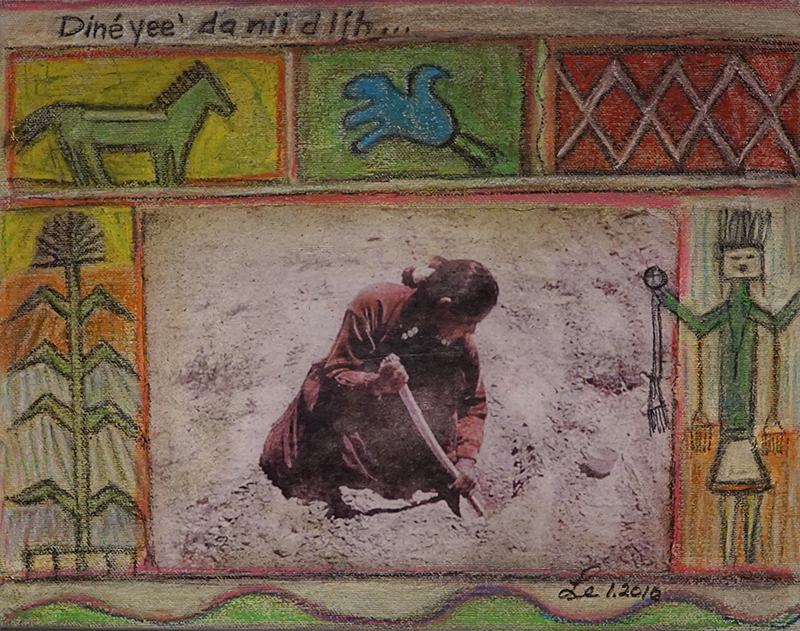 Artist Larry Emerson Dinéyee'daniidlih (We are supposed to be Diné) Mixed Media, 2016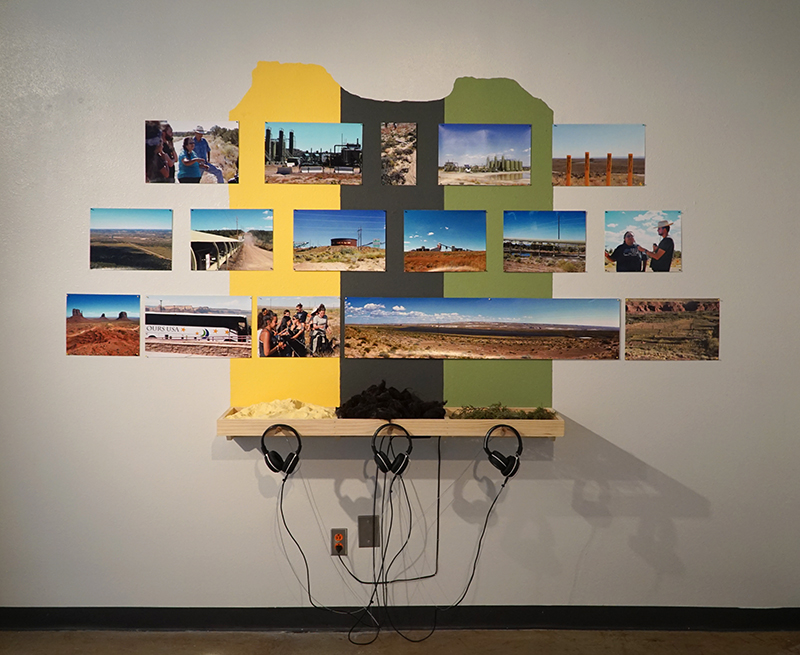 CB Bryan, Jeanette Hart-Mann, Kacie Erin Smith, Yellow Cake, Black Coal, and Green Machines: responses to extraction sites in Diné Bikéyah, 2015

Bitter Water, Clip 4 by documentarian Malcolm Benally.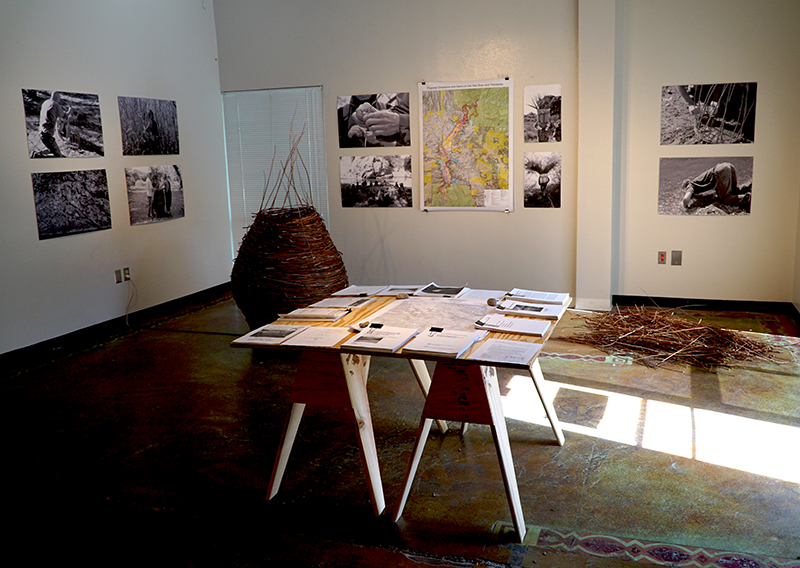 Documentation of the Olla Project field investigation.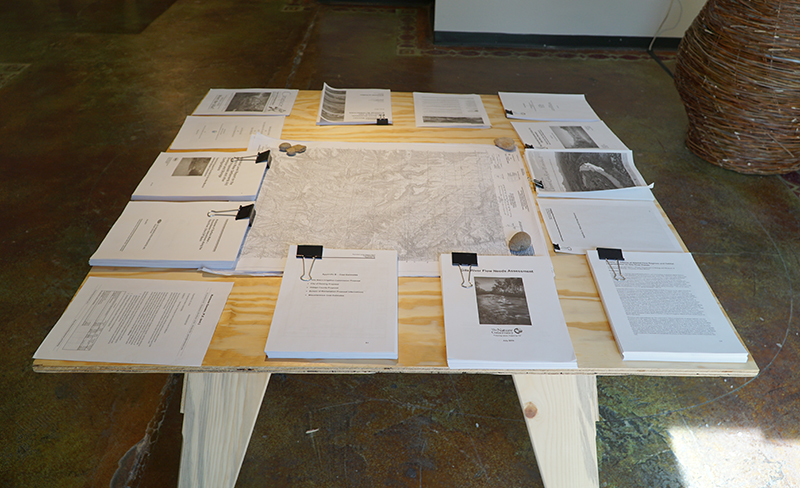 Data collected of the proposed Gila River Diversion.