PROJECTS - 2019
HawkMoth Farm & Agroecology Center
In September, LAAW visited HawkMoth Farm & Agroecology Center in Anton Chico, New Mexico. At this working farm, students learned about methods and systems of sustainable agriculture. Students were able to engage in practices of everyday farming such as flood irrigation, planting, erosion control, and seed harvesting and storage. This multi-day workshop culminated in the development of a seed exchange, seed dance performance, drawing, printing and other public engagement activities at the Albuquerque Museum in conjunction with the SeedBroadcast exhibition "Seed: Climate Change Resilience".
Partners and collaborators for this project include:
Land Arts of the American West
HawkMoth Farm & Agroecology Center
Sarah Montgomery of Garden's Edge
Albuquerque Museum
Art & Ecology Area at UNM
SeedBroadcast
Sun, Wind, Rain
Soil Microbes, Seeds, and Birds


Site Investigation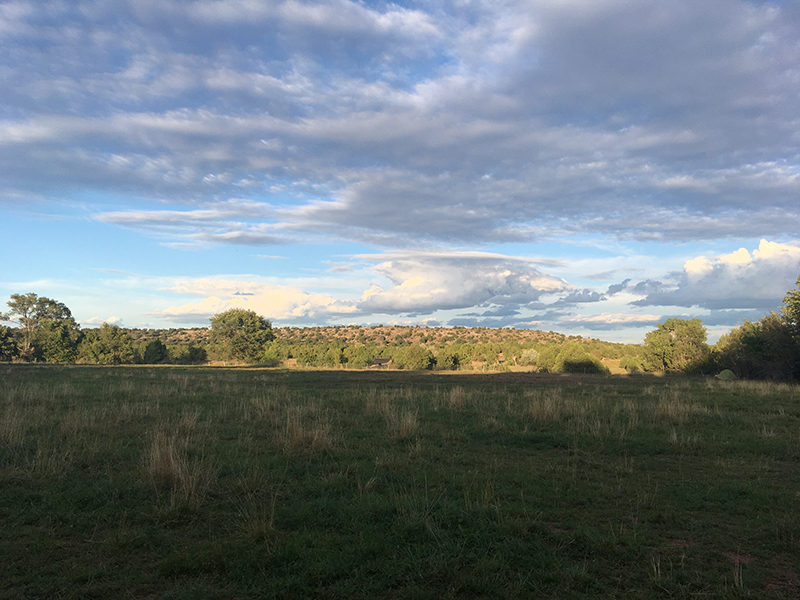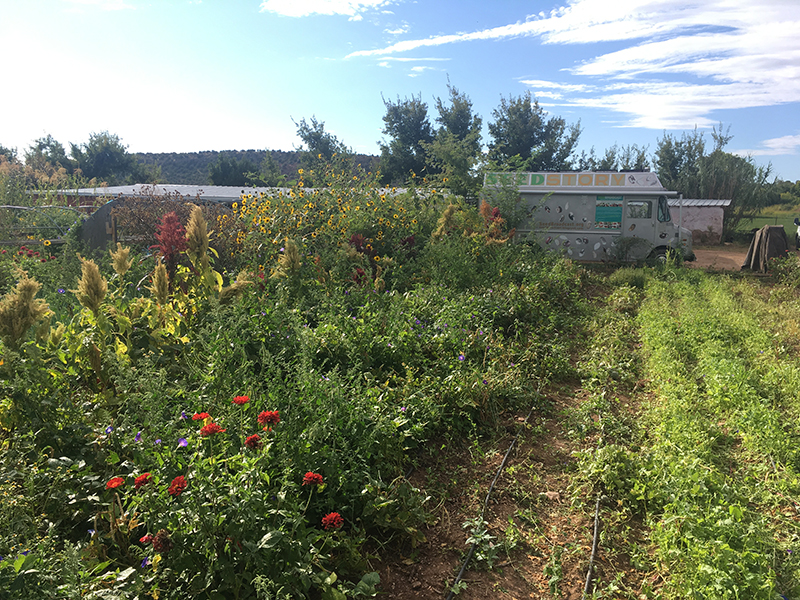 HawkMoth Farm and Agroecology Center is Professor Hart-Mann's research farm in Anton Chico, New Mexico.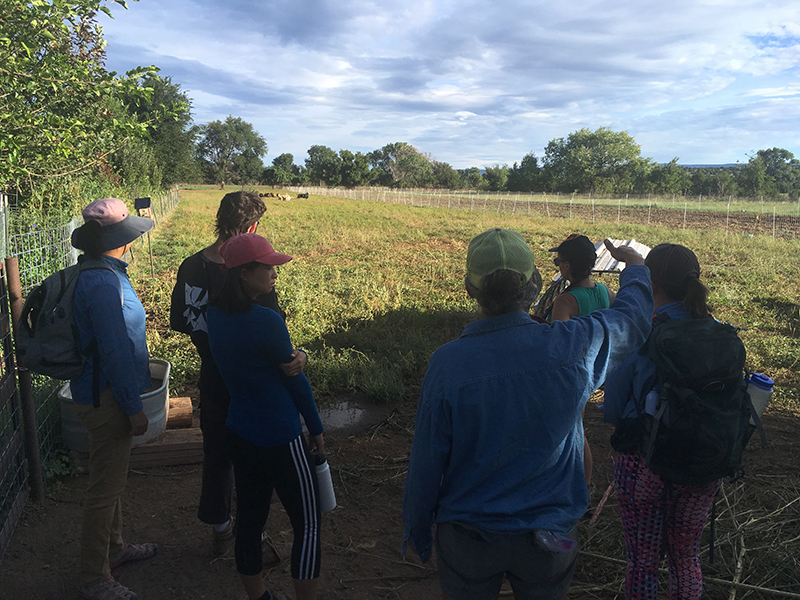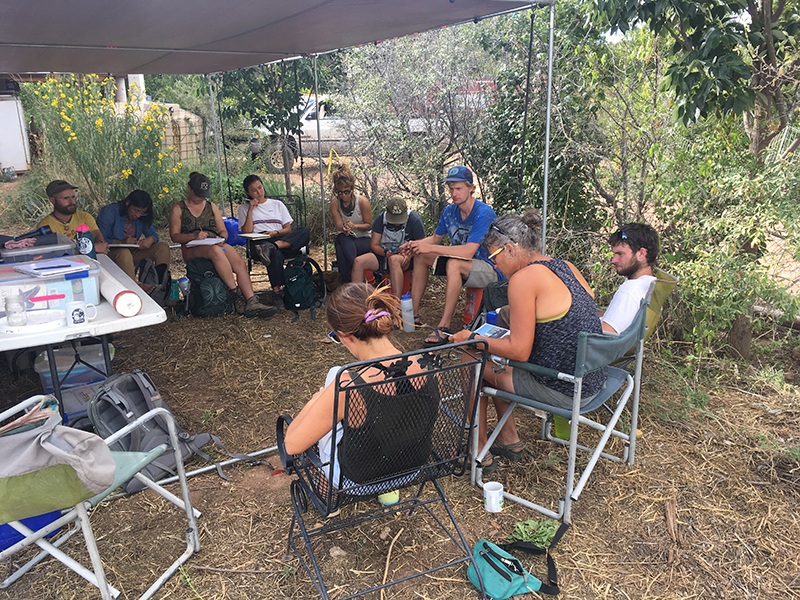 LAAW students on a site tour and orientation to principles of agroecology.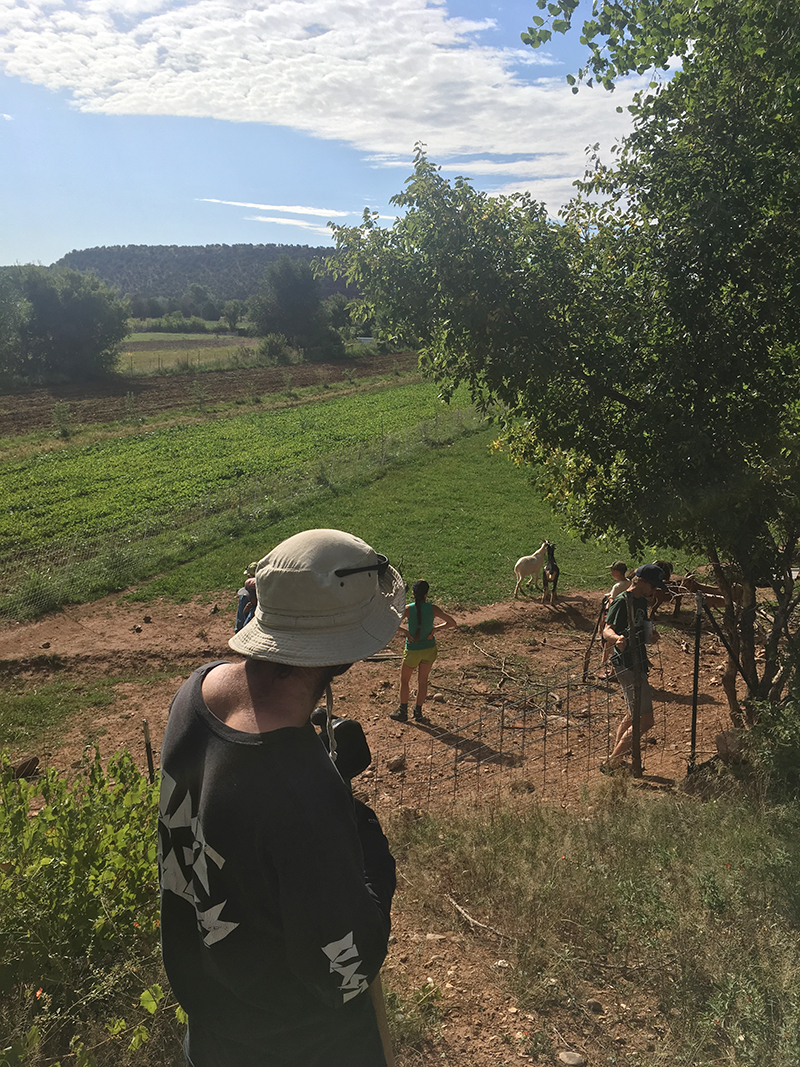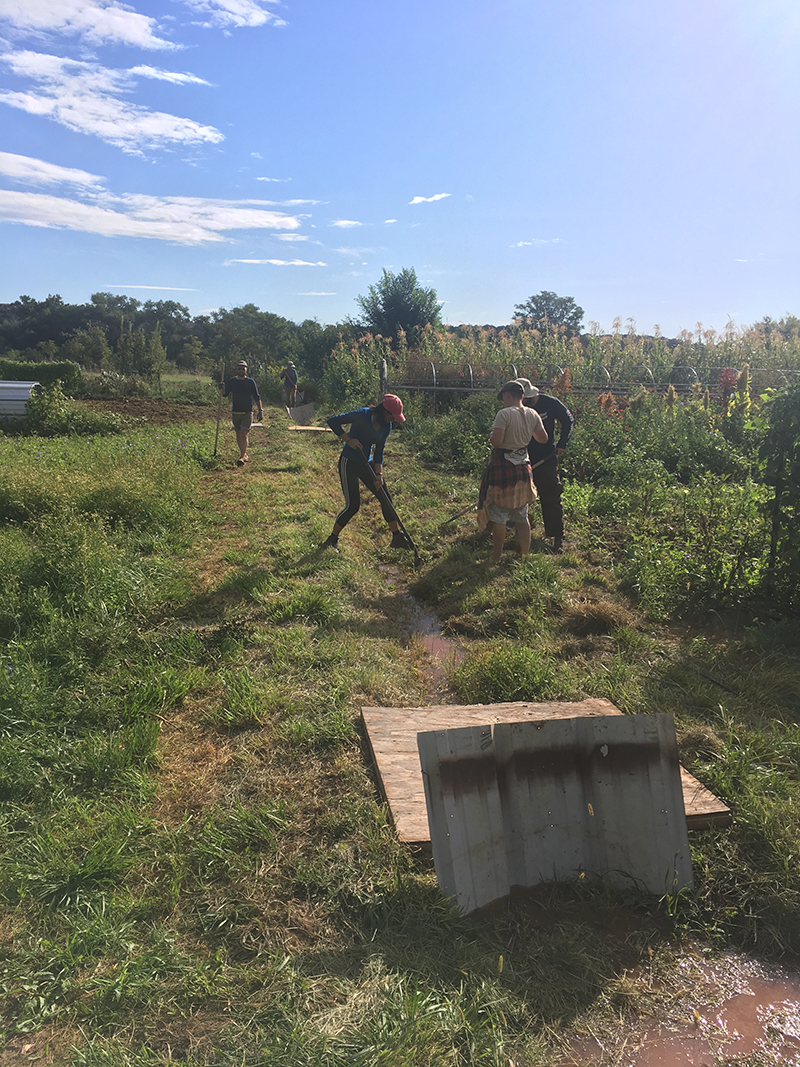 Students flood irrigate portions of the property from acequia waters diverted from the Pecos River.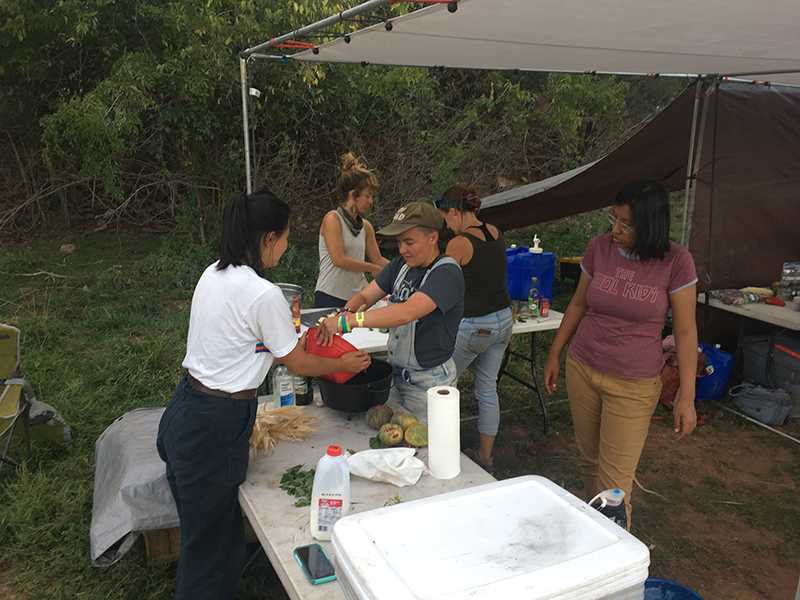 Food was harvested from the fields to create a dinner for visiting guests.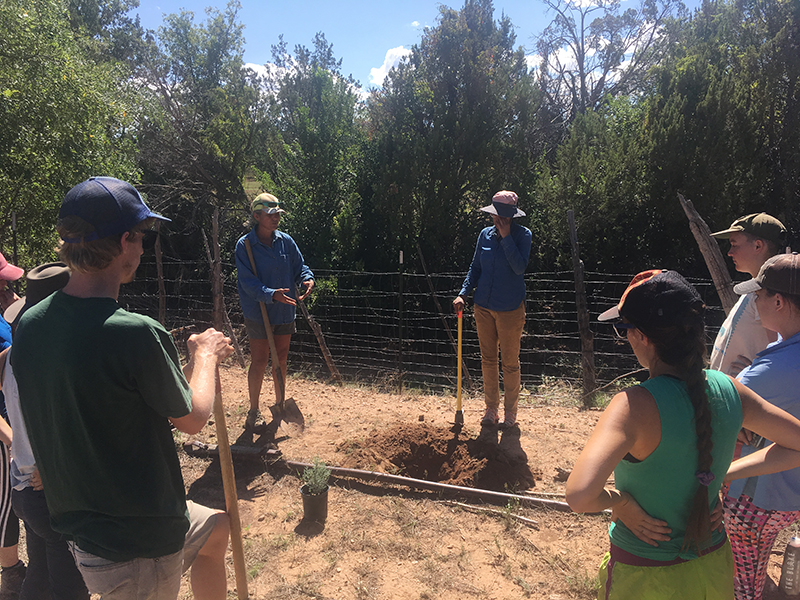 Methods of erosion control utlizing native plants was introduced and implemented.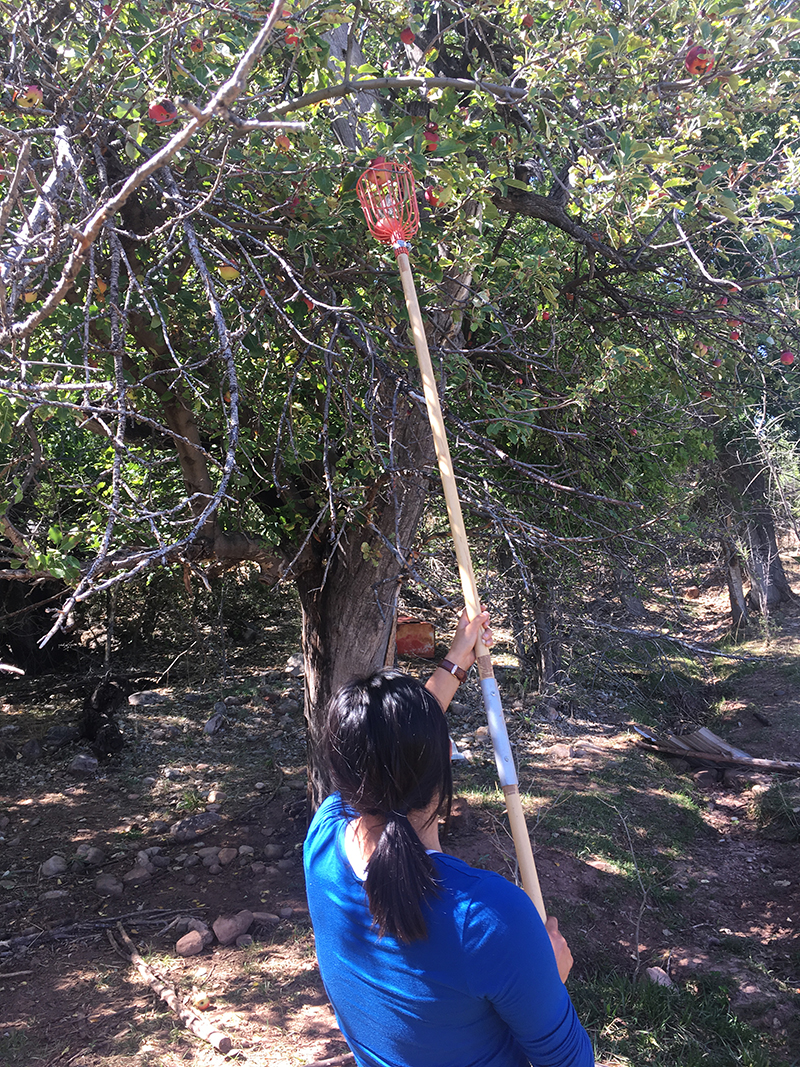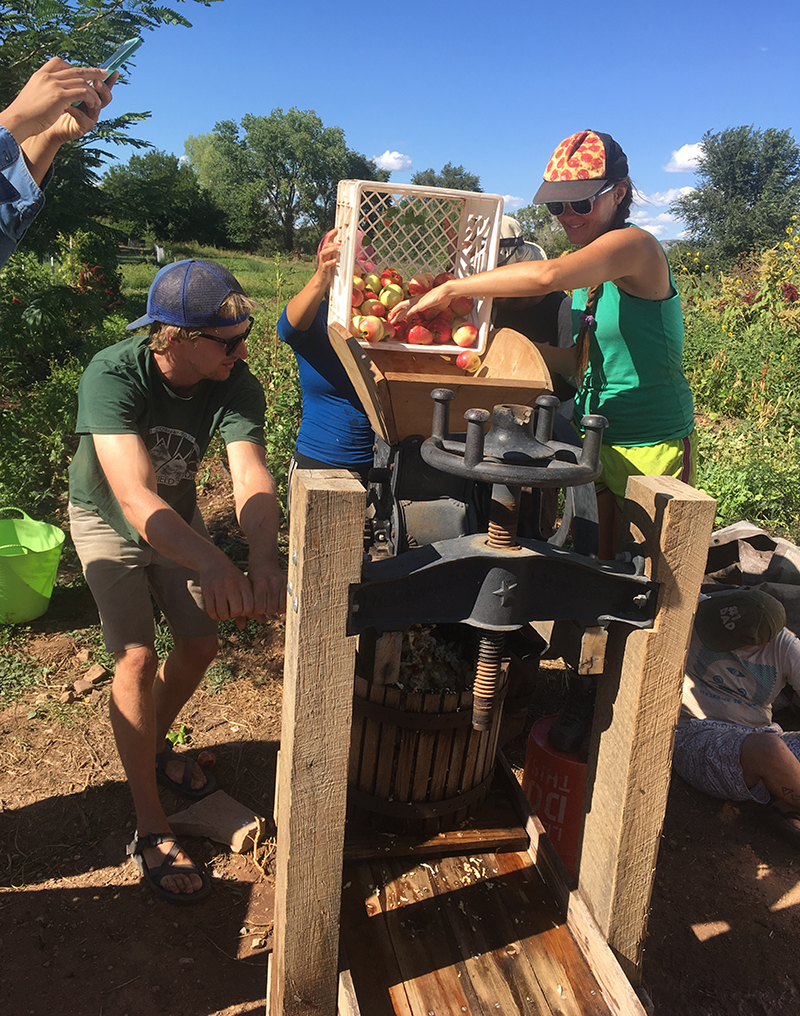 An apple harvest from the heirloom orchard on site led to production of apple cider in the afternoon.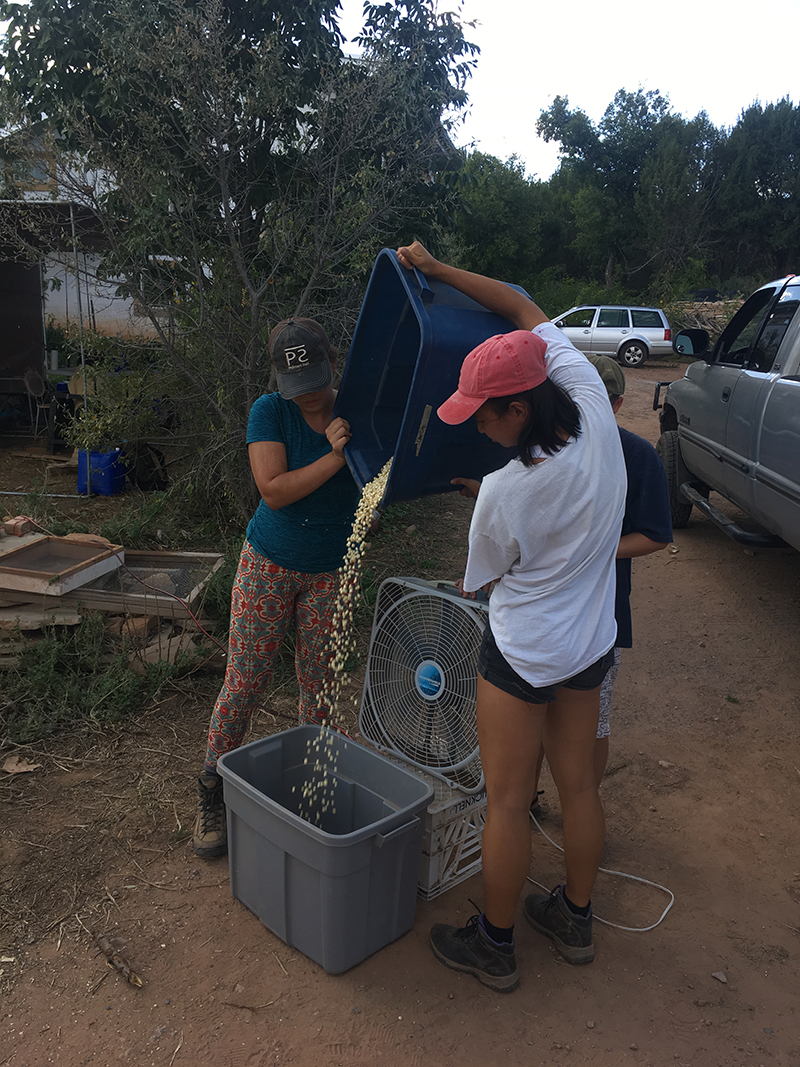 Students also learned seed harvesting and winnowing methods sorting and storage.
CREATIVE PRODUCTION
Activities from the farm evolved into a creative pop-up at the Albuquerque museum. A seed exhcange, card printing station, zine project, and seed performances were developed for visitors.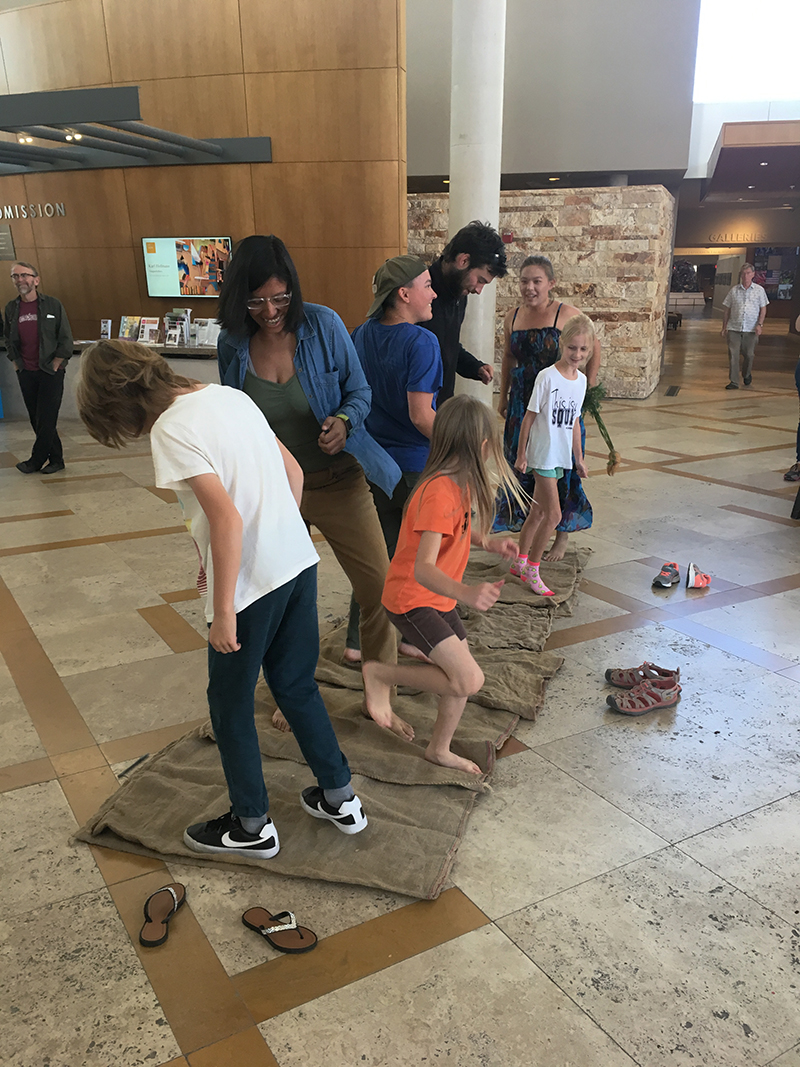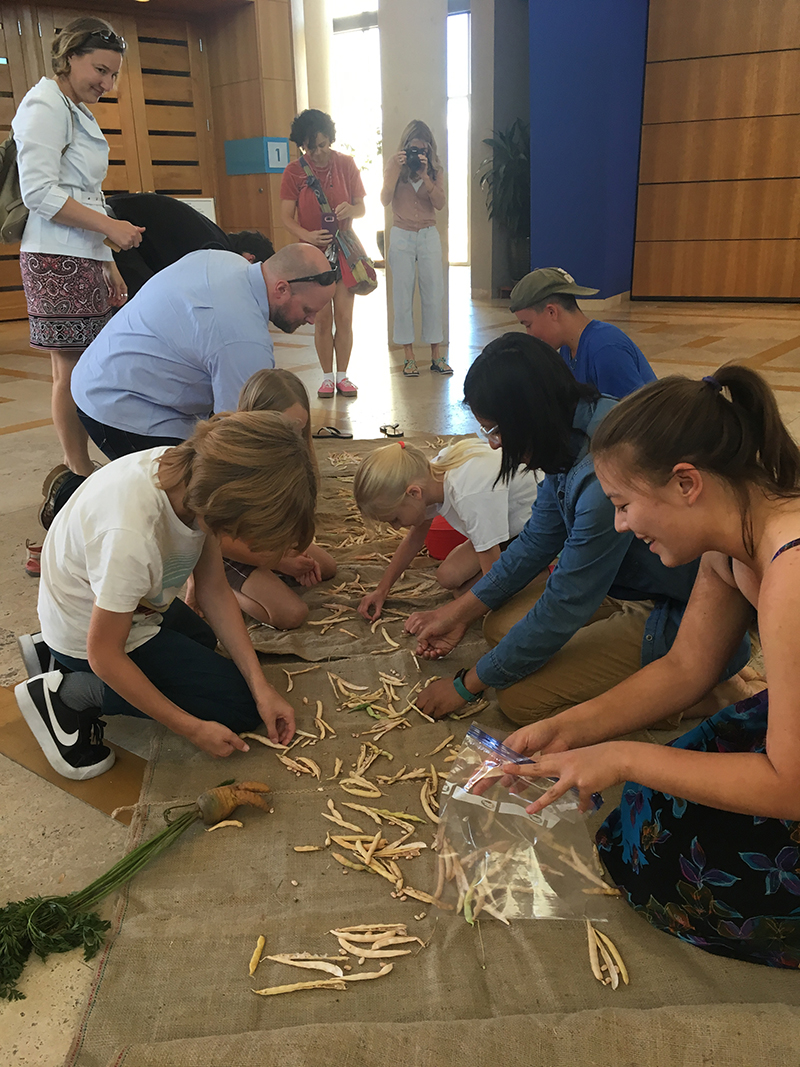 The seed dance also had a functional purpose, it helped seperate the seeds from the husks for collecting.